Volunteer Testimonials
Find out why our CASA Advocates are passionate about their work as advocates for children!
Meet Lana H., CASA Advocate since 2021
"My name is Lana Haines and I have been an advocate for just over a year and a half. Most of that time I have worked with one child since a few days after his birth, and recently with his newborn sibling. The most rewarding part of the experience has been watching this child grow from infancy into a toddler who is very active, loves to play, climb, run, sing, dance, and hug. My hope is that he will permanently be placed with a family who will love and care for him.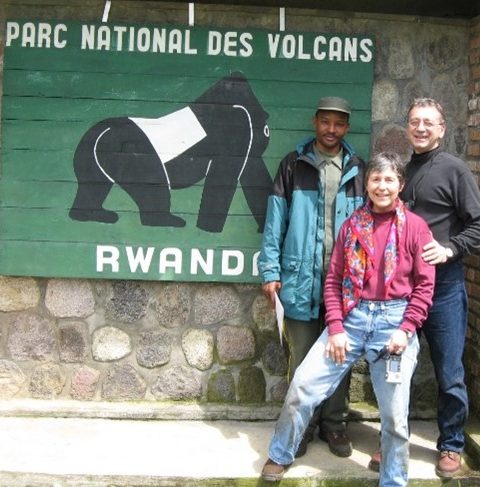 As a parent, grandparent, and retired teacher, I have always been involved with children. Being an advocate is a great way to help children in need, and the training and ongoing support are fabulous. I would encourage anyone who cares about children to volunteer.
Two fun facts: To celebrate my 60th birthday, my husband Michael and I traveled to Rwanda to trek into the Virunga Volcanoes and spend an hour with a troop of mountain gorillas. The people were amazing, the country was beautiful, and the experience with the gorillas fulfilled a lifetime dream.
When I retired from teaching in 2002, I started a community library that is operated by volunteers and funded entirely through donations. It is especially rewarding when former students come in with their children to check out books."
---
Meet Mary S., CASA Advocate since 2020
"My name is Mary Swedberg and I have been a CASA for 2 ½ years. So far, I have been privileged to work with 5 children, all 3 years old or younger. The most rewarding thing about this is that I have seen 2 of the children reunited with their family and I am looking forward to the happy ending for the others as well!
When not doing CASA tasks, I like to travel. If you like natural beauty and adventurous activities, I recommend the Rocky Mountains, Costa Rica, Iceland, and New Zealand.
Talking and playing with my CASA kids is such fun. Seeing them develop and grow into their personalities is the best. I have been fortunate to enjoy the company of 3 of my CASA kids since their births. Ultimately, though, the goal is to help insure the children are always regarded with their best interests in mind. I am looking forward to seeing my other 3 CASA kids through to their adoptions!
As a CASA, especially when you are new to it, you will be learning and growing right along with your CASA kids. Your learning will be different, of course. Besides getting to know your kids, their foster families, and biological families, you will be interfacing with therapists, educators, DCFS professionals, and members of the judicial system. I have learned so much about this whole eco-system of support, most of which I knew nothing 2 ½ years ago. For me, this has been a huge learning curve and one that I relish. I love knowing that I am learning how to best serve my CASA kids!"
---
Meet Jayne M., CASA Advocate since 2021
"My name is Jayne and I have been a CASA Advocate for about 7 months. I became an advocate to give a voice to children who don't have one in the adult world and in situations where they desperately need to be heard. I am a teacher myself and I always want to see all children thrive in a happy and safe environment.

My favorite part of being an advocate is visiting the child in person. Matching a face to the child you are working with in your case is so valuable. Engaging with my child's personality and getting to know her motivates me to give her the strongest voice I can to provide the best life for her. It has been a beautiful experience so far, knowing that I am giving this little girl a voice, and I look forward to continuing to provide that voice for her."
---
Meet Carol M., CASA Advocate since 2019
---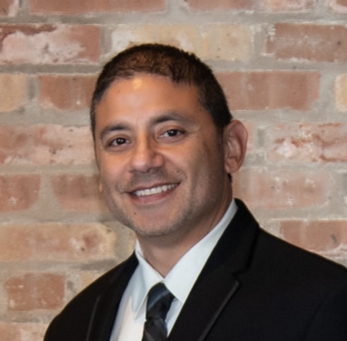 Meet Antonio A., CASA Advocate since 2019
"When I think about leaving the world a better place than I found it, there is no better vessel than through our youth. Affecting children in a positive way sets them up for success and allows them the opportunity to grow into the kind of people who give back to their own communities. Some kids don't have the support they need to become a part of this wonderful cycle, but you can change that. Working in CASA provides an excellent opportunity to accomplish this worthy goal. If you are interested in furthering this cycle in your community, then I would strongly recommend you to consider becoming an advocate!"
---
---
"We very family oriented and one of our greatest joys is seeing happy children. Children that become assigned to CASA cases are often being robbed of the joys of their childhood. It is through the process of working with the children, their parents, and often foster parents, that we are able to determine the best environment possible for the children that are in very difficult positions through no fault of their own. The judges that we work with in DeKalb County listen to what we determine and take this into consideration when they make their final decisions. The rewards of being a CASA are the smiles on the faces of the children and often hugs with a thank-you – that's what its all about." – CASA advocate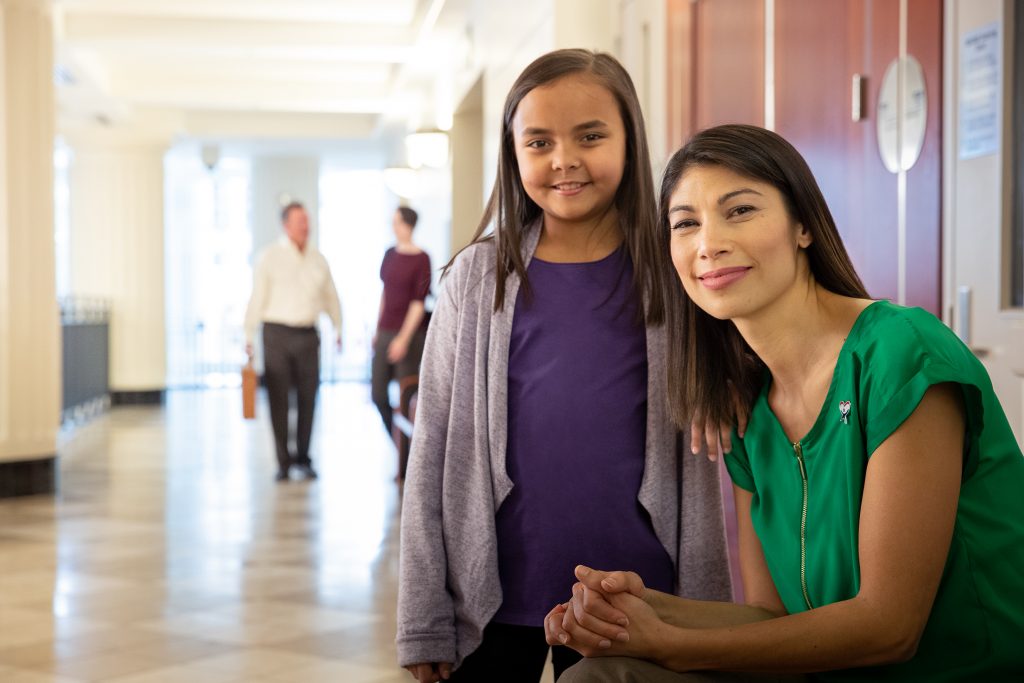 ---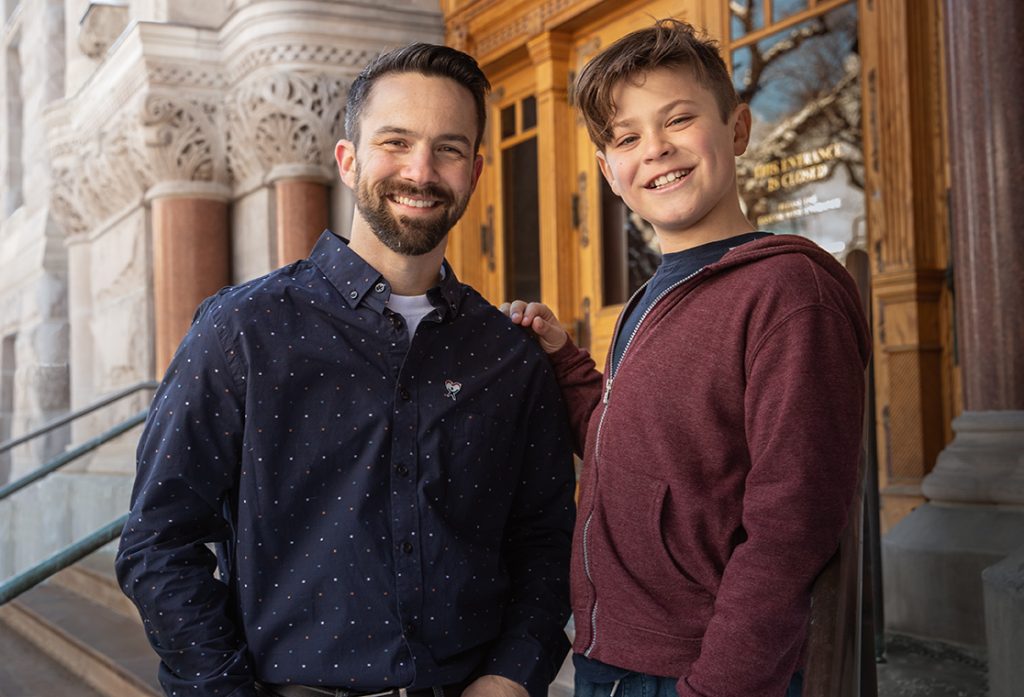 "I'm a CASA advocate because a little bit of my time can change the life of an abused or neglected child. If everyone can give a little bit of time a huge difference can be made in the lives of local children. Some stories will break your heart or make you angry, but all of the stories are worth hearing and we need more people to listen." – CASA Advocate
---
You, too, can enjoy the rewarding experience of volunteering as a CASA Advocate! Apply today

here

.